Learning Paths International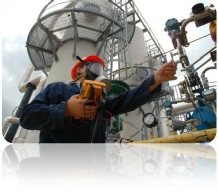 Industry Applications & Success Stories
Learning Paths have been successfully implemented for more than 50 manufacturing positions including batch operators, filter press operators, inspectors, packagers, materials handlers, logistics and shift supervisors. In each instance there were significant improvements in safety and quality with reductions in time to proficiency of 33% or more.
These major improvements were the result of structuring on-the-job training, moving technical training to a just-in-time delivery model, reducing variability from shift to shift and using a proficiency definition to assess performance and training needs of current staffs.
"At CertainTeed, we wanted a Human Resources initiative that could positively impact productivity and knowledge transfer. We found both in the Learning Path (LP) process. For those business units who implemented LP, it helped get the sales reps and manufacturing operators more proficient in their roles and for those new to their roles it got them productive quicker. It also helped capture unique knowledge from experts in their roles so that we were more effective and efficient in transferring learning from one functional employee (e.g. machine operator) to a similar employee (e.g. new hire machine operator). "
David Bomzer, Senior Vice President Human Resources, CertainTeed Corporation
Sales Learning Paths have been developed for a wide range of sales and sales management functions including business to business sales and consumer sales. Industries have included insurance, travel, automotive, pharmaceutical, manufactured products, health care and finance. On many of these paths, time to proficiency was measured in terms of meeting sales goals across all customer groups and product lines. In the case of insurance sales, time to proficiency was reduced by more than a year. With construction product sales, time to proficiency was reduced from 18 to 9 months.
Measurable improvements in time to proficiency were a direct result of restructuring Learning Paths to match the sales process, providing just-in-time knowledge and skill training, providing coaching tools and resources for sales managers and maximizing joint call activities. As a result in addition to reducing overall time to proficiency, salespeople made their first sales sooner and continued to build their book of business throughout their Learning Paths.
"This initial Learning Path and similar ones for other key positions in our company are critical to our growth plans for the future. They will differentiate our firm from other agencies in our industry, giving us a real advantage in competing for both talent and clients."
Karen K. Farris, CPCU, ARM, RHSB
President and CEO
Roach, Howard, Smith and Barton
Learning Paths have been installed in more than 20 major call centers employing more than 20,000 front line agents and supervisors. This includes both inbound and outbound call centers covering functions such as: collections, customer service, loan application, prescription fulfillment, insurance sales, leasing and rentals, business and leisure travel, billing, licensing and vehicle maintenance. In addition to dramatic reductions in time to proficiency of more than 30%, there were measurable improvements in customer satisfaction ratings, turnover rate, accuracy, call time and productivity.
"We validated the result of our initial Learning Paths using Six Sigma and then rolled it out to more than 400 functions to achieve a reduction in time to proficiency by more than 30%. Learning Paths applied to almost every job including research assistance, accounts payable, insurance underwriters and call center workers."
Jim Williams, Chief Learning Officer, GE Capital International Services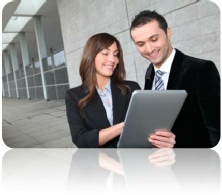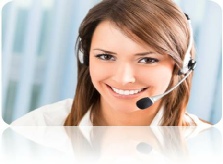 Copyright Learning Paths International 2011
Learn More