Learning Paths International
The Learning Path methodology has been used with major corporations in the US and internationally. In addition, thousands of other companies and individuals have attended Learning Paths workshops, webinars and conference presentations. Even more have read the Learning Paths book and have incorporated key principles into they way they build and deliver training. Clients have included:
GE Capital Consumer Finance

Carlson Wagonlit Travel

Siemens

United Health Care

Ceridian

GE Capital Fleet Services

Argent Mortgage

American Airlines

Caremark/CVS

GE Capital TIP

AXIS Minnesota

Union Pacific Railroad

Rock Tenn

Dakotah Technical College

Metris/HSBC

Health East Hospital System

Disney Corporation

State of Minnesota

Cruise Holidays

Century College

Canadian National Railroad

China Mobile

CertainTeed Roofing

Pacific Insurance Group
GE Financial Assurance

GE International Services

Majestic American Cruise Lines

Autozone

RJF Agencies

Van Gilder Insurance

RHSB Agency

Barney and Barney Agency

Cobbs, Allen and Hall

Valspar

Certainteed Fiber Cement

University of Minnesota

St. Paul Pioneer Press

Penske

International Paper

GE Travel Center

Dow Corning

AgeWell

American Airlines

Green Bay Packaging

Cooperative Banks

Travel Leaders

CertainTeed Insulation

Metersbonwe
"Learning Paths is the first real critical look at training that I've seen in 20 years."
Allan H. Kennel, senior vice president of human resources, retired, GE
"As part of a major state of Minnesota/University of Minnesota training grant for a local daily newspaper, the Learning Paths (LP) process was indispensable. Using LP, we developed proficiency definitions for newsroom and advertising sales staff, created an assessment of staff proficiency levels before and after the training, and demonstrated how the training program helped to bring people up to proficiency in the areas they themselves had identified as crucial. The LP process is perfectly tailored for adult learners in a workplace setting. In addition, the LP process allowed much-needed cross-department communication to blossom in this large, complex organization. It is a terrific tool for ongoing training and development in any type of company."
Kathleen A. Hansen, Professor
Director, Minnesota Journalism Center
School of Journalism and Mass Communication University of Minnesota
"We used a Learning Paths approach to help consolidate operations from the field into a centralized customer service center. We were able to accomplish the training portion of this initiative in less than six weeks."
Edward J. Robbins
Director of Human Resources
GE Capital Resources
"We worked with loan processors to reduce time to proficiency from 6 weeks to 2 weeks. We applied Learning Paths in 3 main production centers that were hiring several hundred new employees."
Pat Alvarado
Training Manager and Learning Paths Team Leader
"As an educator for the last 30 years, I was really impressed. Very innovative! I can't wait to share it with the CEOs on our foundation board."
Nick Maras, Vice President of Institutional Advancement, Century College
What Clients Say About Learning Paths
Copyright Learning Paths International 2014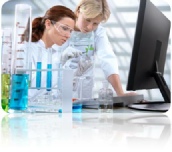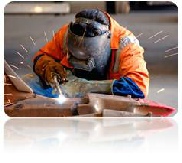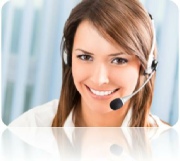 Learn More