Learning Paths International
Learning Paths for
Your Entire Organization
Overview
Learning Paths produce immediate and dramatic results when they focus on critical tasks and functions. However, there are significant benefits that come from using Learning Paths across the organization including:
1. Learning Paths install a consistent development process and set of learning principles
2. Knowledge and training from one Learning Path often transfer to other Learning Paths
3. Managers and supervisors learn best practice ideas on how to coach and develop their staffs
4. Learning Paths maximize the use of technology tools such as a learning management system (LMS)
Our Strategy
Our strategy for installing Learning Paths across an organization including a business unit, division or an entire company starts with an overall project plan. The project plans specifies how and when:
Individual Learning Paths will be developed

Results will be measured and reported

Existing tools and resources will be used
Next, we work with you to identify internal project leaders to lead a Learning Paths team for each function. These project leaders are then trained in a 2-day Learning Path Certification Workshop. In this workshop, project leaders will:
Identify Learning Paths team members

Create a Learning Paths development calendar and project plan

Get ready to lead their Learning Paths team
Consulting and Support
Finally, we provide ongoing consulting and support services to ensure that project leaders are successful, including help with document and knowledge management, technology integration, instructional design and development of training and tools.
Getting Started
To learn how Learning Paths can make a dramatic impact on your organization, we offer a free assessment that will identify the top opportunities for driving down time to proficiency. To get started, call 952-368-9329 to talk with a Learning Paths consultant, or click here to request more information.
Copyright Learning Paths International 2011
"Get Your Employees
Up-to-Speed in Record Time"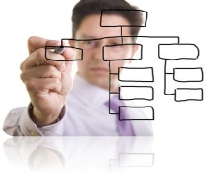 Learn More