Learning Paths International
Principles of Accelerated Learning
How to design training that speeds up the learning process and gets results fast!


Speed Yields Big Results
The faster employees, managers and leaders learn, the sooner they deliver big results on-the-job. Driving learning time from months to weeks and weeks to days makes a significant financial difference in any organization. In this dynamic 2-day workshop, participants learn 7 major ways to take time out of the learning process and master the speed equation.
The Value of Accelerated Learning Principles
Learning Principles are core beliefs about how people really learn and learn quickly. Agreeing on and publishing a set of Learning Principles leads to consistent and cost effective training design and development t as well as positioning your team as the learning experts in your organization. In this session, participants not only learn about the principles that speed up learning but also how to apply them when designing and developing training.
Mastering the Speed Equation
This workshop is not about "brain science." It's about practical ways to accelerate the learning process by:
Doing things "right the first time" which eliminates expensive and time consuming retraining

Providing training "just-in time" so it's used and applied before it's forgotten

Focusing on the entire learning process and not just a single training event

Creating training in a way people really learn and not just what's convenient for the instructor
Agenda
This highly interactive 2-day workshop follows the 7 Principles of Accelerated Learning :
Day 1:
Principle 1: Speed Signals Proficiency
Principle 2: Performance Is Always the Goal
Principle 3: Good Isn't Good Enough
Principle 4: Great Training Is Just-In-Time
Learning is a Process Not an Event

Learn to take Out the Trash
Day 2:
Principle 5: Customize for Your Audience
People Are the Same and Different

Designing for Your Audience
Principle 6: Experts Know What and How
A Better Assessment Question

Finding an Organizing Principle
Principle 7: Do It Right the First Time
Standards and Methods

Templates for Everything
What You Will Get Out of this Program
As a result of attending this program, you will be able to:
Audit current training programs and find ways to drive 30 to 50% out of training time

Upgrade learning activities to make them more effective and improve transfer to the job

Apply accelerated learning principles to cut development time and get better results

Build your reputation and credibility as your organizations learning expert

Improve consistency, quality and effectiveness of your team
Who Should Attend
This workshop is for anyone who designs, develops or implements any type of training. It's for anyone involved in classroom or on-the-job training, elearning, web based or mobile training or training consulting. This workshop is great for anyone who leads a training department or learning organization. In fact, this is a great workshop to bring your entire training team.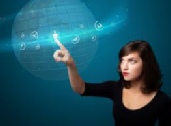 "Help Your Training Team Master the Speed Equation!"
For US Registration
Click Here or Call
952-368-9329
Oxford May 13 & 14

Rotterdam September
For European Registration Call
386 30 395845